Scope of the project
The goal of this project is to provide a system for storing and retrieving huge amounts of data, distributed among a large number of heterogenous server nodes, under a single virtual filesystem tree with a variety of standard access methods. Depending on the Persistency Model, dCache provides methods for exchanging data with backend (tertiary) Storage Systems as well as space management, pool attraction, dataset replication, hot spot determination and recovery from disk or node failures. Connected to a tertiary storage system, the cache simulates unlimited direct access storage space. Data exchanges to and from the underlying HSM are performed automatically and invisibly to the user. Beside HEP specific protocols, data in dCache can be accessed via NFSv4.1 (pNFS) as well as through WebDav.

more ...
Berlin/Wilhelminenhof
May 27-29, 2013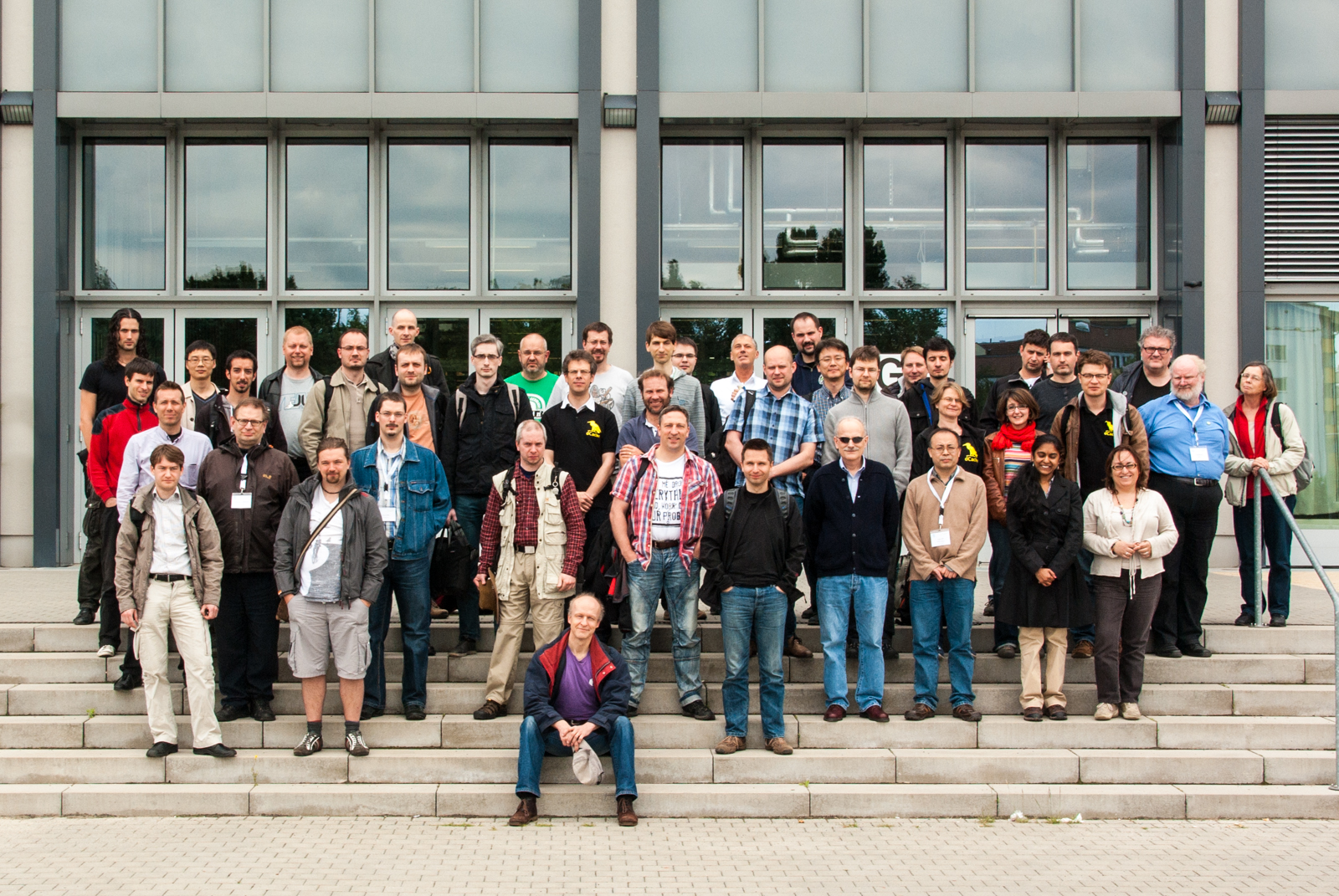 HTW Berlin/DOM publishers
The 7th International dCache Workshop was fun for all of the dCache team. This workshop is meant to build and maintain an active dCache community. It also has the goal to further cultivate the understanding for the inner workings of dCache, to inform about past development and new features as well as to give an outlook on the future. This years topics encompassed new features - alarms, billing plots - becoming part of the xrootd federation, revisiting gPlazma as the pluggable authentication and authorization component in dCache. Ron Trompert of SARA Netherlands and Fabio Martinelli of PSI Switzerland enriched our agenda with their real world experiences using gPlazma in conjunction with LDAP and the setup of a CMS T3. The Master Classes shed light on queues in dCache, message passing and how to optimise message flows in dCache. The last day of the workshop was concerned with SRM tuning, understanding parameters, dCache database management and a future outlook. During the fish bowl we gathered user requirements in a lively formal discussion with all 49 particpants. But not only that, all these topics followed our first dCache developer hands-on that was far better received than we expected. We thought there might be one or two people interested - we were 29.
All of that would not have been possible without the outstanding support by Prof. Hermann Hessling and his students of "Hochschule für Technik und Wirtschaft (HTW) Berlin - University of Applied Sciences" and our secretaries, Melanie Fatz and Tanja Reese.
We want to thank all the participants for their interest and contribution and all people involved in the organization for a very nice workshop. Thank you.
Life map of dCache installations around the world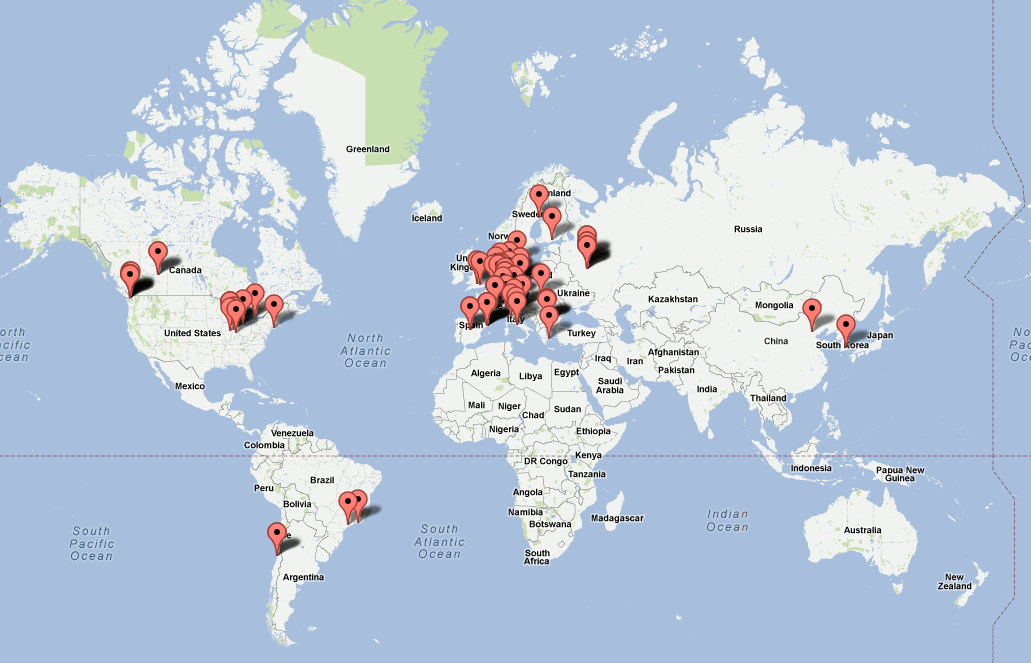 Deployment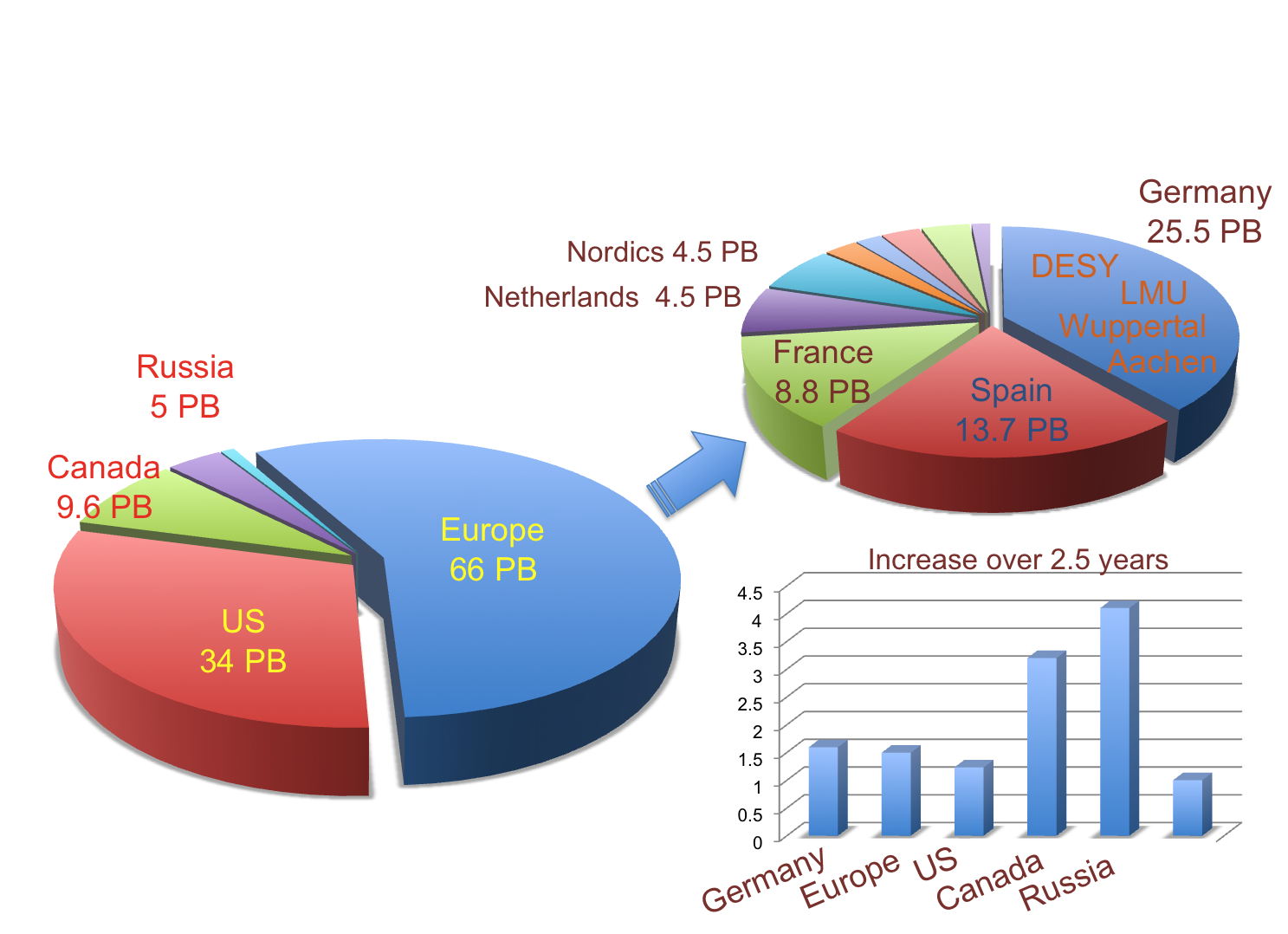 Find us on Google+