Scope of the project
The goal of this project is to provide a system for storing and retrieving huge amounts of data, distributed among a large number of heterogenous server nodes, under a single virtual filesystem tree with a variety of standard access methods. Depending on the Persistency Model, dCache provides methods for exchanging data with backend (tertiary) Storage Systems as well as space management, pool attraction, dataset replication, hot spot determination and recovery from disk or node failures. Connected to a tertiary storage system, the cache simulates unlimited direct access storage space. Data exchanges to and from the underlying HSM are performed automatically and invisibly to the user. Beside HEP specific protocols, data in dCache can be accessed via NFSv4.1 (pNFS) as well as through WebDav.

more ...
Berlin/Wilhelminenhof
May 27-29, 2013
HTW Berlin/DOM publishers
The workshop will include an installation tutorial, master classes on dCache internals, presentations on future plans and plenty of opportunities to meet the experts. Participants will receive practical hands-on experience and in-depth knowledge. These presentations and practical sessions will be run by core developers, dCache support people and experienced system administrators, giving participants access to first hand knowledge of the theory and practice of running a dCache cluster.
The dCache team is keen to meet the brave and the interested and is looking forward to a fun workshop.
Life map of dCache installations around the world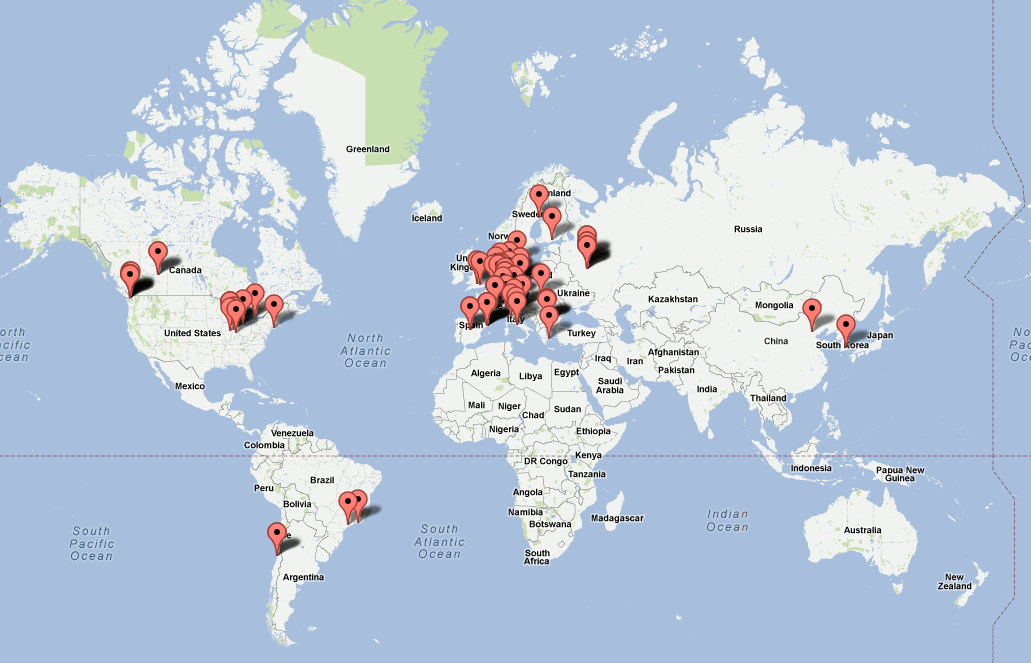 Deployment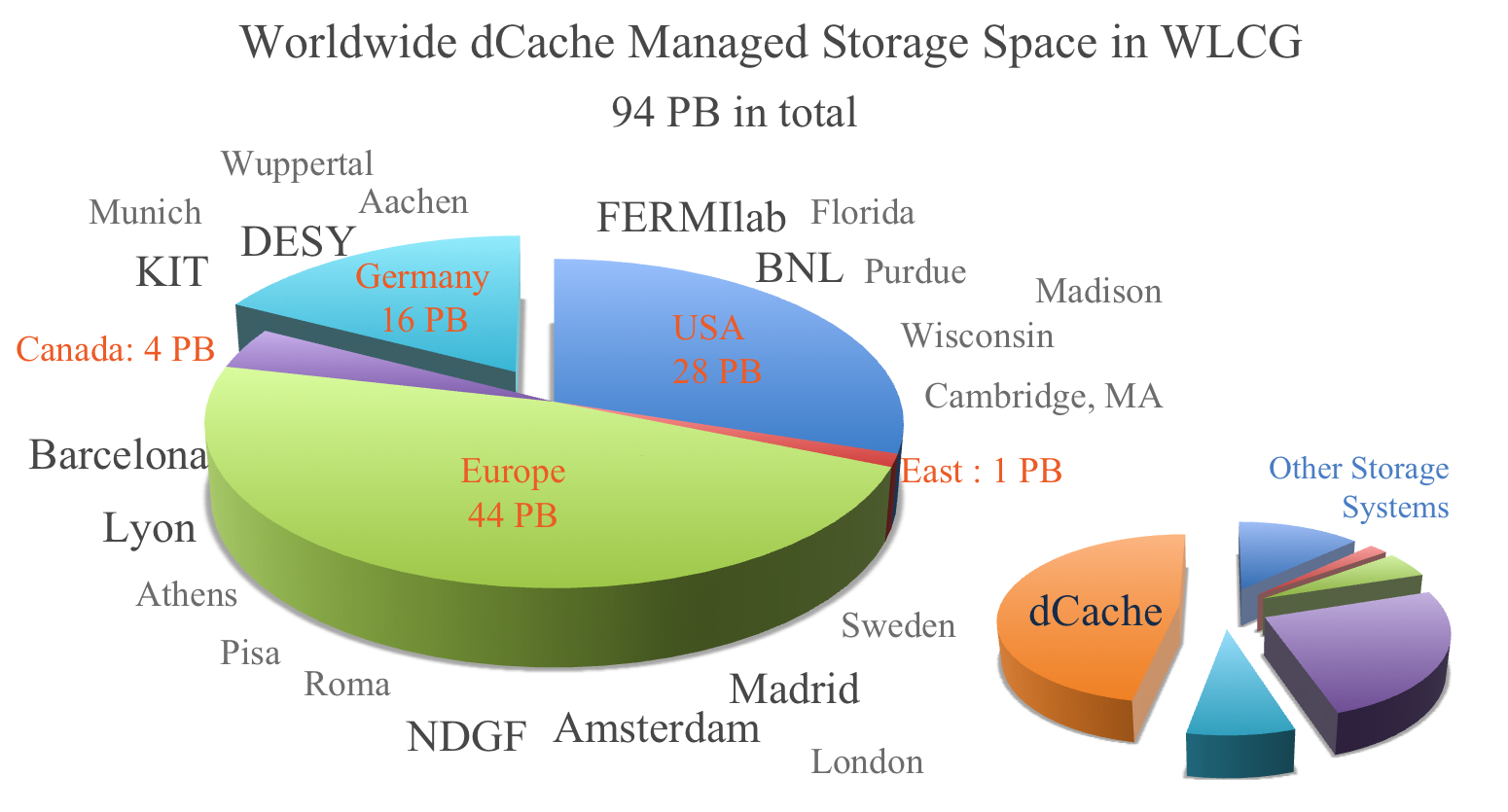 Find us on Google+